SAP on AWS
Bahrain, June 25, 2019, time: 09:30 - 16:15
Description and purpose of the training
SAP in the AWS cloud - listen to the specialists of SE16N and AWS and learn about the possibilities offered by the implementation and use of SAP systems in the AWS cloud.
Touch the Cloud!.
The training objectives include:
To familiarize participants with the concepts and possibilities of solutions in the AWS cloud
Presentation of services available on the AWS platform
Showing the possibilities of the cloud when implementing or migrating SAP systems
Presentation of experiences in the implementation of cloud projects using the AWS cloud
"Touching the cloud" - prepared exercises in the AWS cloud for participants
Participants will be provided with dedicated AWS accounts that will enable them to conduct a technical workshop.
Recipients of the training
The training is aimed at:
Solution Architects
Leaders of SAP and AWS teams interested in optimizing solutions in AWS infrastructure.
SAP and AWS system administrators
Basic requirements for participants
Participants should have basic knowledge of SAP systems and understand general issues related to infrastructure and cloud.
It is required to have your own laptop during training.
The maximum number of participants from one company is 2 people.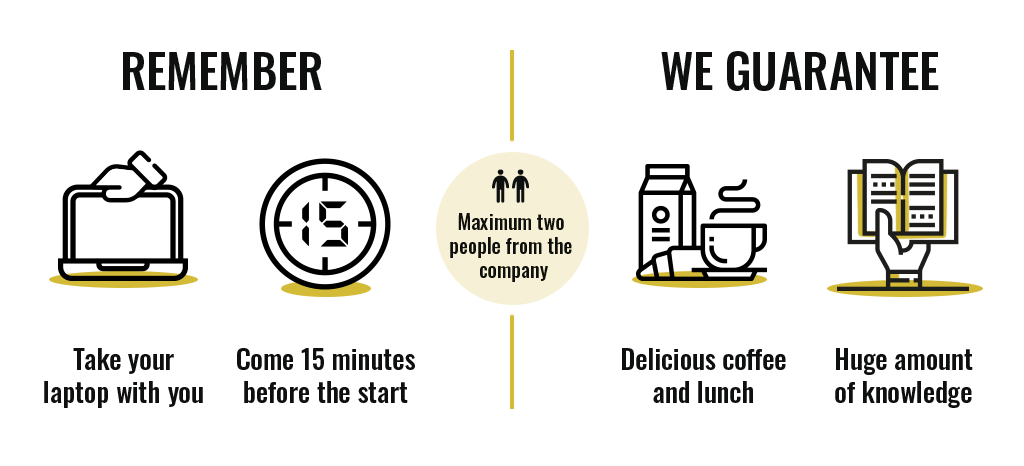 Place of training
The Diplomat Radisson Blu Hotel, Residence & Spa - Manama, Bahrain travel
Terms of registration
To register, please fill in the form below.
After sending the application, you will receive an email confirming the acceptance of the application.
Confirmation / No confirmation of participation in the training will be sent by the end of 20/06/2019.
Training plan
Agenda
09:30-10:00 - Registration
10:00-10:30 - Session 1 - Introduction
10:30-11:00 - Session 2 - AWS services intro - AWS
11:00-11:30 - Coffee break
11:30-12:00 - Session 3 - SAP on AWS experience
12:00-13:00 - Session 4 - SAP and AWS future
13:00-14:00 - Lunch break
14:00-15:00 - Session 5 - Hands on workshop 1
15:00-15:15 - Coffee break
15:15-16:15 - Session 5 - Hands on workshop 2
Scope
► SESSION 1 - Introduction "Digital transformation in Bahrain"
Presentation of the lecturers and the purpose of the workshops.
Fun Facts from IT and Cloud.
Host: Abdulla Ishaq General Manager GBM Bahrain, Marcin Łapa Independent Expert
► SESSION 2 - AWS services intro
Presentation of AWS development and roads for the coming years.
Technical presentation of the range of services available in AWS.
Host: Mr. Shijaz Abdulla AWS
► SESSION 3 - SAP on AWS experience
Presentation of experience gained on specific SAP implementation and migration projects to the cloud.
What were the challenges we faced, how we obtained flexibility and cost optimization, and whether we can count on them?
Host: Tomasz Brzozowski SE16N
► SESSION 4 - SAP and AWS future
Description of services in AWS used by SAP systems.
Presentation of technical details, SAP-certified solutions and optimization provided by AWS SAP Systems.
Host: Krzysztof Lenarski SE16N
► SESSION 5 - Hands on workshop
A practical workshop with the use of AWS accounts created especially for participants.
Each participant will receive a description of exercises to be performed in the AWS portal.
Exercises will also be presented and performed by the lecturer.
Host: Marcin Pacyna SE16N